Tester Worth Appreciating 2022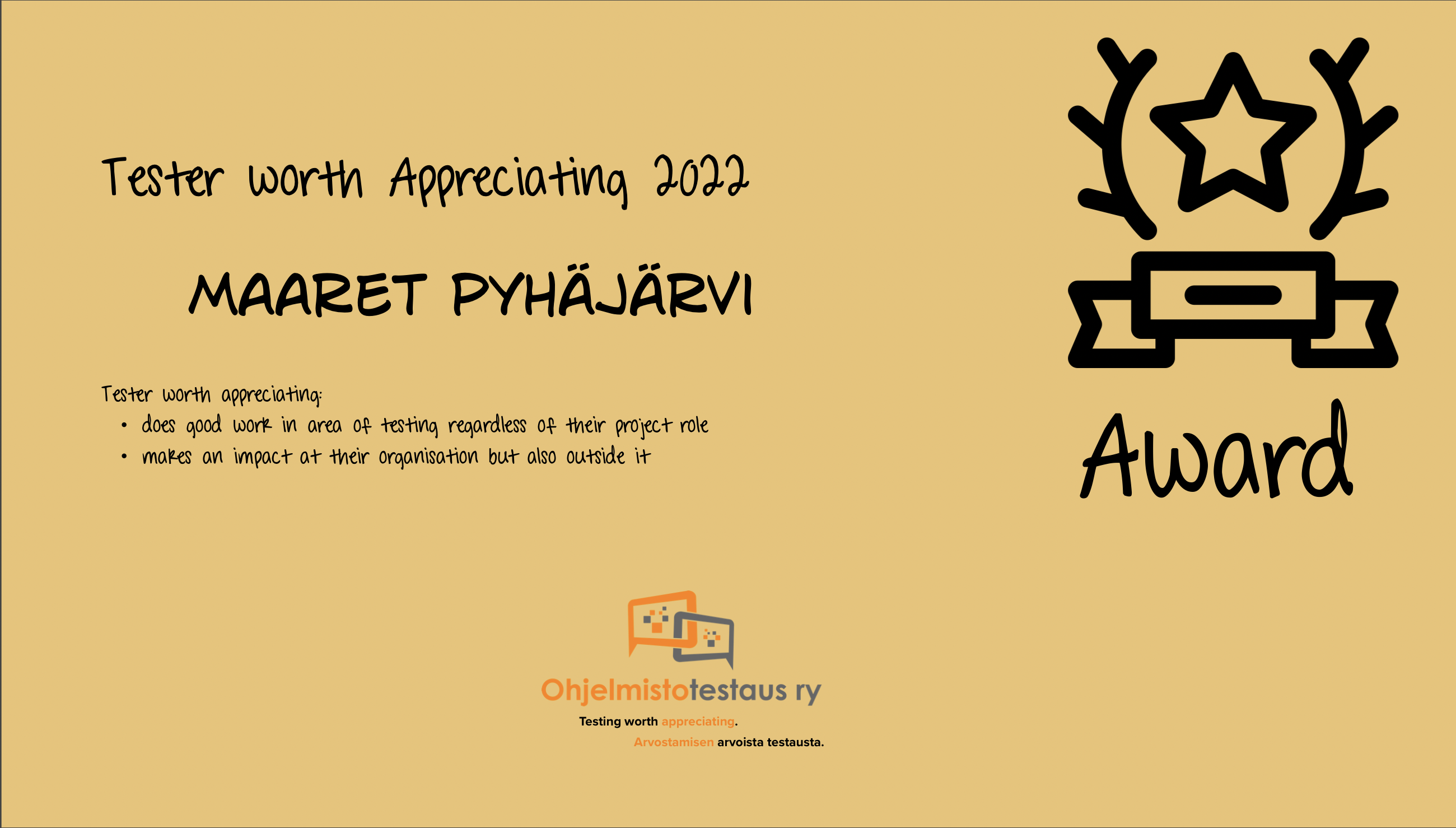 Maaret Pyhäjärvi is the most known tester from Finland in the world. In her 25-year career she has influenced the livelihood both in her own organization and ourside it. She is known as a part-time trainer and international keynote speaker with talks in 28 countries totaling to close to 500 sessions. Maaret is mentioned in the Finnish Wikipedia, and her contributions are particularly in advancing areas of (contemporary) exploratory testing, pair and ensemble testing, and pair and ensemble programming. Her blog with 800 000 pageviews and regularly published articles is often picked up on summary newsletters with best testing content, and she has an audience of over 8 000 followers on Twitter.
Maaret has been selected as a most influental in ICT 100 by Tivi, and she has received both relevant testing awards MIATPP (Most Influential Agile Testing Professional Person) and EuroSTAR Testing Excellence Award, for now as the only holder of both awards in the world.
In addition to her project work with testing, Maaret has been improving and evolving testing in her own organization, helped numerous other organisations with company benchmarks, trained thousands of testers on courses and as mentor, and created tens of new international speakers with speaker mentoring. In addition to testers, Maaret teaches new programmers, in particular children and career changing women to get started in IT.
Maaret work at Vaisala Oyj as principal test engineer and is a board member for Tivia.